Wedding & Engagement
ALBUMS
Handmade at Home
Every Book, dust cover, and presentation box is made in the United States. ​We are proud to support companies that have a production facility and staff ​who all reside in the U.S.
​
Rest Easy.
KISS Books are warrantied for life. If there's a manufacturer's defect, ​they will rapidly repair or replace it at no cost to you. Shaun and Kevin, the founders, are both heavily involved in day-to-day operations; they will make sure you are taken care of.
Read More

»
Check out samples of our recent wedding photography as well as wedding photography pricing information
http://issuu.com/donwrightdesigns/docs/wedding-2014-email/6?e=0

This hard work is about to become a family heirloom for generations to come. 10×10″ Charcoal Linen KISS Book – tells the story of their Savannah GA Wedding Beautifully and is truly made from scratch – no templates or premade arrangements, just hours of my life.


I met Leslie and Alessandro in Gallatin to discuss their wedding day scenario and I just had to snap a few frames of them while we were together. I'm so glad that I did since I now have photo-proof that these two are truly meant to be together. I used my Nikon d800 and 50mm 1.4G lens for all of these images.
Read More

»

It has been said this is the most important day of your life, so you have the right to be picky about who documents it! At DWD, we know how to take great photos that make your friends wish they had hired us too!
Photographs are more than their effects.
When browsing a photographer's portfolio, it can be easy to get distracted by the "cool effects" of an image. Don't forget to pay attention to the actual subject. If a photographer can't capture the right moments, no amount of Photoshop techniques will make it better. With multiple photographers at your wedding, we make sure nothing is left out, even the moments you may have missed yourself!
Notice styles.
All photographers shoot in a unique way, so make sure to pick a style that matches you and your fiancée. If a photographer poses every image, your wedding will look stiff and rigid. We can shoot in a variety of ways, but we most enjoy letting moments happen on their own!
Personality is important.
Meet with any potential photographers. Their work might be fantastic, but a rude photographer is not worth having at your special day. Look up reviews for each photographer, and don't be afraid to contact past couples and ask about their experience.

This is a great article published by the BBC which does an EXCELLENT job of demonstrating why wedding photography is a daunting task, and a worthy investment for your once-in-a-lifetime occasion!! To read the article click here for an excerpt, read below:
"But how hard can it be to get great shots at a happy occasion, where everyone is dressed up in picturesque locations? Most guests bring along their own cameras, after all.  Harder than it looks, says Paul Cudmore, a past winner of Wedding Photographer of the Year, who has been in the business for 18 years. "It's all about emotions and capturing emotions. And obviously you've got to look out for vans driving past in the background."  Most tricky of all is the group shot most couples want, if not for themselves, then for Mum and Dad, Auntie Mabel, and their grandparents.  To get that many people to stand in the right place, to look in the right direction – and to smile at the right time – can be like herding cats."
It really isn't as easy as picking up your new canon 100000D with your shiny new lens, and switching it to "AUTO" mode and snapping away. Wedding photography takes planning, preparation, experience, and teamwork – let alone a careful eye and well trained shooter! I've heard HORROR stories about brides in the Southeast region who decide that they'll have their "good friend from college" or "uncle who knows photography" document their special day for only a couple hundred dollars, and end up with nothing afterwards but a couple snapshots and dead flowers!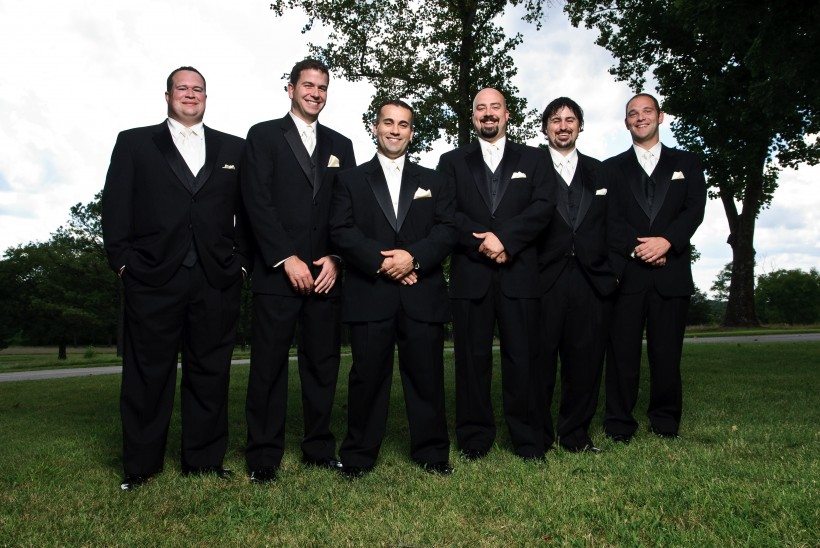 Groomsmen in Murfreesboro TN
Please, I beg you to research your next wedding photographers' portfolio and talk to them about their experience. I've even posted a quick guide to questions your should ask your photographer!  For more tips on how to get the most out of your hard-earned dollars for photos that reflect artistry, magic, and professionalism, please check out the rest of my site by exploring!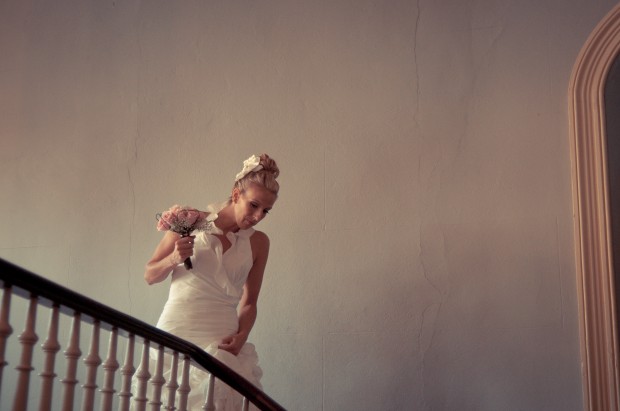 1. Wear clothing that makes you look and feel like yourself, don't pull out that shirt that looks nice, but you NEVER wear.
2. Avoid patterns or really bold stripes as it distracts from your wonderful face
3. Don't wear matching clothes. Please. It looks cheesy and doesn't provide separation between you two unique individuals.
4. Bring a change of clothes if you want a different look. Maybe several depending on time frame.
5. Don't camouflage yourself!! If we're outside in spring, don't wear green – if were in a concrete alley doing some grunge shots, don't wear grey!

6. Men or women can wear jackets or other accessories to vary the look.
7. For ladies, I recommend getting hair and makeup professionally done for any session. Some photographers provide one, I have several who help with my sessions if you're interested!
8. Mineral makeup is wonderful in photos. Regardless of mineral or not, bring some extra to touchup mid-shoot.
9. I ask everyone I shoot to meet with me several days before-hand for drinks/coffee – it sounds strange, but its the best way to get good photos as we skip the whole "getting to know each other" 1/2 hour
10. My photos are about YOU so don't you dare act like anyone but yourself – and let me know some of your FAVORITE PLACES before hand – I'd like to shoot there!
These are simply questions that I recommend you ask ANYONE you are interviewing to consider to shoot your wedding, this will help you eliminate any doubt that you know their policies, and that you know whats going on! Ive answered mine in blue
Will he/she be taking the photos at your wedding?
Absolutely. I shoot all weddings and bring only my BEST photographers along!
What styles do they specialize in? Do they do any creative shoots?
I'm comfortable shooting any style you'd like, but I prefer to stray away from Olan Mills – style work.

What type of camera will the photographer use?
Equipment list is as follows (updated regularly)
Nikon D700 Body
Nikon D300s Body
Nikon D200 Camera Body x 2
Nikon D90 Body

Nikkor 70-200 2.8 VR ED IS Lens
Nikkor 17-55mm 2.8 ED Lens
Nikkor 50mm 1.4 D Lens
Nikkor 85mm 1.4 D Lens
Tamron 17-50 2.8 Lens
Nikkor 35mm 2.0 Lens
Multiple Flashes x 7
4 Pocket-Wizard Wireless Triggers
2 Alien Bee 1600 Watt Studio Strobes
3 Alien Bee 800 Watt Studio Strobes
Software I use:
Adobe Photoshop CS5, Adobe Illustrator CS5, Adobe Lightroom 3, DXO Optics Pro
Does the photographer use an assistant? Is there an extra charge for this?
Assistants are Included at Every Wedding I shoot. There is no extra charge as they are included in price.  Why do I need assistants? To help handle the lighting equipment that I use to make your images POP, to hand out information on where guests can find photos online, to help run and find missing groomsmen when we're trying to shoot a group photo, to hand me lenses while I'm shooting, to hold a sunshade to block your eyes.

Will there be backup equipment available? And what happens if the photographer is ill?
We have more equipment than necessary and I have 4 Photographers who I trust unequivocally to cover for me if I'm in the hospital.
Can other people take photos while you are taking photos?
Only AFTER I've gotten the group shots I need . . . they can shoot all the candids they want, but you have HIRED me to do the best job I can possibly do documenting your wedding, and I need 100% participation from your wedding party, which means not distracting you with other cameras flashing at you while I'm trying to create a well crafted, beautiful image.
Has he/she worked at your event locations before? How did it work out?
Lighting issues and restrictions on using flashes may come up as a surprise once you are at your event location. If your photographer checks out the location beforehand, he will be prepared for these surprises.
Should your event last longer than scheduled, will they stay? Extra charge?
Depends on what we have agreed upon prior, but make sure and ask this question when you sit down with a prospective shooter!!!
What types of photos will be taken (B/W, Color, Antiques, etc..)?
You should know what type you want and if the photographer is willing to take more of what you want.
Will they accept of list from you, for specific photos to be taken?
Make sure the photographer is willing to accept a list of your must haves!
What attire will they and their assistants wear?
We wear Dark Colored clothing and stay professionally dressed – blend in with your attire
How long after the event will the proofs be ready?
Proofs will be ready GUARANTEED WITHIN EIGHT WEEKS, sometimes as soon as 3 Days
Will they give you the negatives or what is the charge?
For me, it depends on what we have agreed upon price-wise for your particular wedding, but PLEASE make sure and ask this question so there are no necessary surprises!