How Hard is it to Photograph a Wedding?
This is a great article published by the BBC which does an EXCELLENT job of demonstrating why wedding photography is a daunting task, and a worthy investment for your once-in-a-lifetime occasion!! To read the article click here for an excerpt, read below:
"But how hard can it be to get great shots at a happy occasion, where everyone is dressed up in picturesque locations? Most guests bring along their own cameras, after all.  Harder than it looks, says Paul Cudmore, a past winner of Wedding Photographer of the Year, who has been in the business for 18 years. "It's all about emotions and capturing emotions. And obviously you've got to look out for vans driving past in the background."  Most tricky of all is the group shot most couples want, if not for themselves, then for Mum and Dad, Auntie Mabel, and their grandparents.  To get that many people to stand in the right place, to look in the right direction – and to smile at the right time – can be like herding cats."
It really isn't as easy as picking up your new canon 100000D with your shiny new lens, and switching it to "AUTO" mode and snapping away. Wedding photography takes planning, preparation, experience, and teamwork – let alone a careful eye and well trained shooter! I've heard HORROR stories about brides in the Southeast region who decide that they'll have their "good friend from college" or "uncle who knows photography" document their special day for only a couple hundred dollars, and end up with nothing afterwards but a couple snapshots and dead flowers!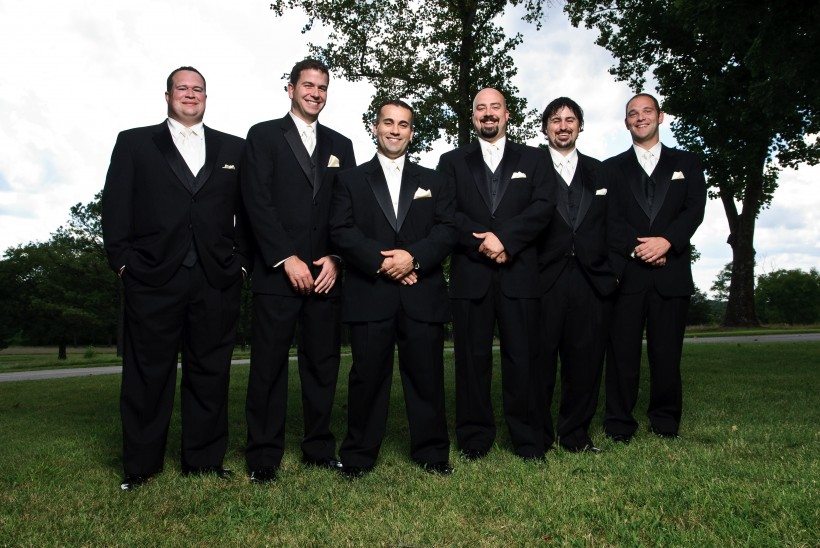 Groomsmen in Murfreesboro TN
Please, I beg you to research your next wedding photographers' portfolio and talk to them about their experience. I've even posted a quick guide to questions your should ask your photographer!  For more tips on how to get the most out of your hard-earned dollars for photos that reflect artistry, magic, and professionalism, please check out the rest of my site by exploring!