Search Engine Optimization
Website Building with WordPress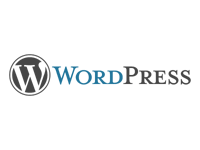 A Common Website Scenerio:
It is time to build a new site, or at least overhaul the old one. But there is a problem: The person that originally built the sight is no where to be found. In some cases, the site built has become so specifically built by someone, that only they could possibly figure out the set up and lines and lines of code (sometimes they might not even know what they did three years ago). This puts you and your business  at huge disadvantage. Investing even more of your time and money. Usually you will have to start from scratch.  Makings it more difficult and more expensive to update,redesign, or create a new site.
If you are unfamiliar with WordPress, go ahead and check out this website platform. Make sure not to confuse a WordPress website with just a WordPress Blog. A WordPress Blog is fine for someone that just want's to share what is on their mind. A WordPress site is a full website that allows you a plethora of options and customization features for you and your business.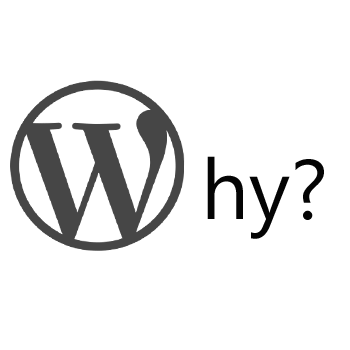 So why a WordPress site? There are several reasons to recommend a WordPress platform based website (We use one ourselves).
As a highly recognized and used platform, many people are familiar with the WordPress platform. Leaving you with more options and fail safes for the future development and updating of your site.
A WordPress site provides many options and full customization for you and your business. Making it easier to find the right website to fit your needs and to promote a consistent online Brand presence. It offers responsive websites (increasingly important in the mobile world), and they are Search Engine friendly.
Another great thing about using a WordPress platform is, if it is built correctly from the ground up, most people can become familiar enough with it to write and post new content on their site. You would still need someone to do re-designs and other updates, but You have the power and control to put your ideas and special offers on your site with ease. You can have your own login to allow you to:make posts, update information, or moderate comments. Giving you the freedom and ability to help your website succeed.
We recommend upfront and continued Search Engine Optimization (SEO) for your website, to make it perform its best, drive traffic to your site, and help you meet your business goals.

Organic SEO
Organic SEO is generally  described as unpaid or natural (organic) clicks your website receives from search engines. While these are sometimes referenced as "unpaid" there is a lot of time and effort that goes into ensuring your website appears high in the search engine results pages (SERPS) and that users click on your URL.  The majority of searchers only look at the first page of Search engine results so it is important that your site appears as high on the rankings as possible. There are several tactics used to improve your page ranking. While the ranking of your website is extremely important it is also important to make sure your website is easy for your customers to use and provides them with relevant information so you can convert viewers to customers. This also drives users to share your site with others on social media and to return to your site.
Pay Per Click Advertising (PPC)
Pay Per Click Advertising or as it is commonly called PPC, is a type of online advertising in which you select certain keywords relevant  to your business. When a customer searches for these keywords on search engines (Google,Bing Yahoo!,etc) your add will appear in the advertising sections of the search engine results page (SERPS). This add when clicked will direct the customer to your destination URL. You pay an amount per click your ad receives. PPC advertising can be a great way to drive more business to your website. There are a few things to note with PPC ads.
A click on the add does not always equal a sell or  a conversion. When you stop running your PPC campaign you will immediately stop seeing results. PPC campaigns can be costly so it is important you choose the right keywords and have a website that is user friendly and drives conversions (be it sells, information requests, contacting your business, etc.) PPC is a great way to supplement your online campaigns but we highly recommend using Organic SEO as well to create a lasting presence online.

WebSite Optimization:
Optimize for mobile search use (56% of American Adults are now smartphone owners), User experience, Meta,XML sitemap submissions, web crawl friendly
On-Page Optimization:
Improve the pages of your site for relevant keywords and improve the user's overall experience on your site.
Backlinks:
Generate quality backlinks to your website to increase visibility and drive greater traffic
Content Generation:
Providing quality and relevant content on your website is extremely important to both your Page Ranking and to your Customers/Brand
Analytics:
Detailed data on your website allows you to see: how much traffic you receive, where you rank for which key words,which pages users click on the most,how long they view your site, if they are viewing your site from a mobile device,insight into your competition, and valuable social network data
On going updates: The world of SEO is ever changing. Major updates that roll out from Google and other search engines can greatly effect the  Page Ranking of your site.We ensure your site is updated accordingly to continue to drive traffic to your business