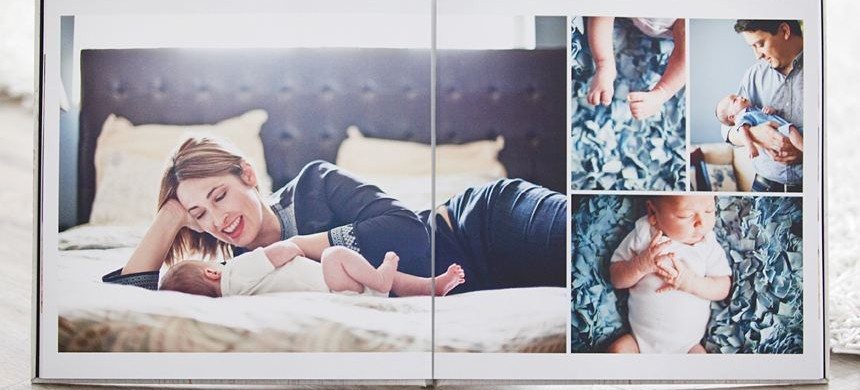 The Investment of Custom Professional Photography
The explosion of digital photography, online sharing, home printing, and social media over the last decade makes it easier than ever to capture those everyday (and special) moments. We are thrilled that the art of photography has become more accessible to the hobbyist. Often times our clients have top of the line gear, similar to ours, and are well versed in how to use it.  But even with all of the tools and resources so widely available, and the ability to capture the every day, nothing beats the work of an accomplished professional photographer to document your family, in its entirety.  Yes, we know you'll be in some of the images at your cousin's wedding… and  of course there are all your own family milestones… but the return on the investment of capturing who you are, today, is enormous.  There is so much to gain from a custom, professional photography session, one that is created specifically for you, solely for that purpose.
"Yeah, I know… but really, why… why do I need to hire a professional to do that?"
Some portion of the answer is intangible (and emotional).  Never have we heard from client "I wish I didn't professionally photograph my family." Rather, many times we have heard "I didn't realize how important it was until after I saw the images." And occasionally we've even heard "I didn't want to do it until I saw a friend's images, then I realized I wanted the same for my family!"
The remainder of the answer is related to quality and end result:
•    having a professional document what they see creates a story that is extremely different than one created by handing over your camera to your uncle or an aspiring photographer friend
•    being able to relax and unwind, and pose yourself naturally, with a bit of professional guidance is far superior to striking your one go-to pose with your "camera ready smile" and hoping it works
•    having an entire series of images, rather than just one good one, allows you to create wall galleries, or even albums, that pause and capture an exact point in time with your family
•    having an entire series of technically correct images, rather than ones that are too bright or too dark, unfocused or incorrectly lit, will enable you to proudly share and display the end result without needing to rely on those infamous disclaimers ("I know it's not in focus, but I love it anyway!")
That said, high quality professional photography can be expensive – and that is because custom art commands value. Unless you have a bit of disposable income, you need to consider it as an investment the same way you would consider any other purchase for your home. You certainly don't want to have to do it over (and pay twice!), or get less than what you expected. You should select your photographer based on their style, area of expertise, quality, reputation, brand, and your expectations for an end result.
Here are some points that we think are worth extra consideration as you plan your session:
•    Experience: It is great to get a bargain with someone who is just building their portfolio. However for guaranteed results, you should be able to view an entire portfolio of images that demonstrate a consistency in style and output so that you can be confident in the end result you will receive. If you have doubts, ask to view a few complete sessions.
•    Style: Consider whether you are looking for a classic portrait, timeless black and whites, ethereal storybook art or a photojournalistic "day in the life." Spend time reviewing multiple photographer's online portfolios to really understand their style and find one that resonates with you. Make sure you select a style because the end result is what YOU desire, not just what's trendy on Facebook this week! Will that style stand the test of time and in 10 years, and will it still make sense for you?
•    Product portfolio: Think about what you want to DO with your images. It's best to have a goal, whether it be a specific family image for over your formal fireplace, canvases for a playroom wall, a classic framed display for a stairway wall or lovely coffee table keepsake albums. Once you select a photographer based on experience and style, make sure you review what products they offer, and have a conversation about your end goals to ensure they can deliver quality products that will meet your expectations. At the end of the experience, the art you purchase will be the final product and you need to love it.
•    Stance on "Getting the Disk": Do not assume that getting it "all" from a digital package is the best route to go.  Deciding that you need everything in a digital format is a hasty decision to make if you haven't even shot your session. Once you view your gallery, you may instantly decide which images you must have on your walls, and which in an album, and those that you want as digital files. Don't rule out a photographer based on their willingness (or price point) to sell a session in a digital format… trust that they have experience in pulling together collections for clients that will meet their needs. You will want to enjoy your images everyday in your home…not left on a disk in a drawer.
•    Overall Relationship & Style of Communication: You have to be able to connect with your photographer. If you enjoy a hands-on style, that is casual, in touch and friendly, you are going to need to find one that also works in that style. If the "feel good" aspect isn't as important, but the end result is, that's another consideration. There are many wonderful clients and many wonderful photographers, but like picking the perfect spouse, nanny or even best friend, not everyone is a fit, but there is someone for everyone. If you have doubts, pick up the phone and chat about how you connect best, and talk about your overall style and goals.
Typical client feedback from those who have invested in quality custom photography:
"A professional photographer has the patience and experience to capture amazing portraits. As a hobbyist shooter and their mom, my kids know most of my tricks, so getting them to cooperate is a challenge. Custom photography allows me leave the work and worry up to someone else, who I trust to capture images that will grace our walls for a lifetime."
"I wanted two things… a healthy baby and newborn photos. What I got was a moment in time captured in the most beautiful photographs. Every time I look at them, I am reminded of those first few weeks with my son, when everything was new (and a little scary), and he smiled for the camera, before he even knew he could.  I never could have captured that on my own."
"I have multiple single images of my family that I treasure. They are beautiful and meaningful to me, for so many reasons. They are on Facebook, and printed in 5X7 frames next to my bed.  But once a year I select a professional to photograph my family and from those sessions, I have full albums of images, each one technical perfection combined with artistry, and those are the ones that are displayed on my walls, are given as gifts to family members, and are showcased in beautiful albums."
So do your research, find a pro who you click (no pun intended) with, and work together to create something that you and future generations will treasure forever.
Thanks to  http://designaglow.com/for this article and all they do for the professional photography community