Ziegler's Fort Road | Gallatin TN Real Estate | Wes Stone
This gorgeous custom home was built from the ground up to be the last home that a family will ever need – perfectly tailored for senior care as well as hosting social gatherings, and being the best place to be throughout the holidays.  With a completely autonomous master-suite including laundry access – the homeowner can be the center of the party, or sneak into their own little refuge to find the master bedroom, master bathroom, laundry room, walk-in closet and even a small kitchenette and living room space, all together just at the top of the stairs.  Guests or children will be right down the hall in their choice of either the large bonus room or connected bedroom which have their own sinks access and share a shower and commode.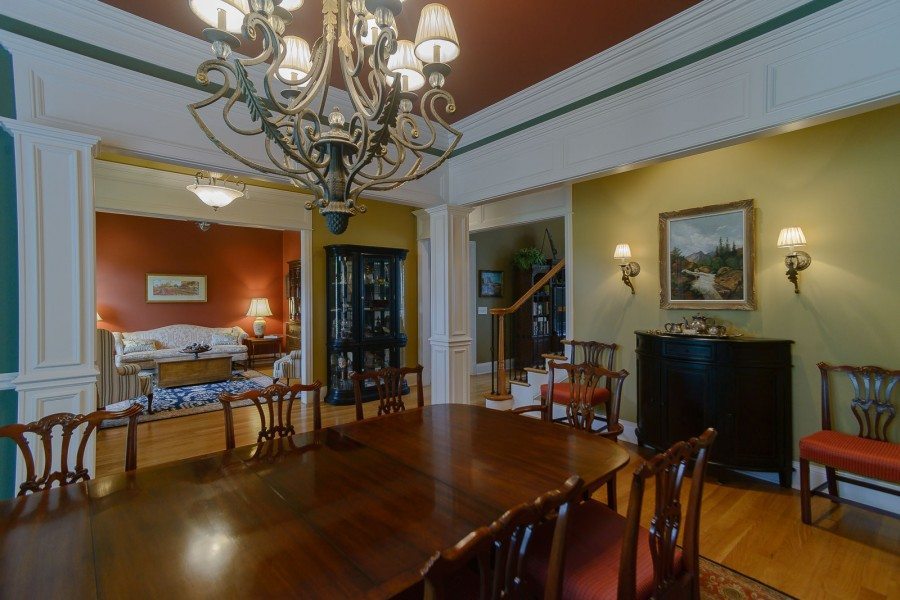 Downstairs (2nd floor) is the main floor, featuring a sitting room on the left once entering the front door, formal dining room (open with vaulted ceiling) to the right and a 3rd bedroom and bathroom just to the left of the living room.  2 story ceilings make the living room feel even larger than it is – the mirrored bar with sink allows for easy cocktail hour without the need to leave the living room. The kitchen's large windows are a great place to see the deer and turkey in the morning and large sunroom provides a 3rd exit to the driveway.
3604 Square Feet | 3.75 Bath | 7.57 Acres | Built in 2004
The home was designed with features made for full-time care and the layout is handicap conscious (all doorways and entrances widened for wheelchair fitment, master bathroom is wheelchair friendly (roll-in to the shower) as well as the 3 floor hydraulic elevator.  The downstairs basement and lower level is both accessible and underground since it was built into the side of a hill.  It features a storm-shelter, small one-car garage (perfect for boats, lawnmowers or other toys) and it's fully framed, wired, and plumbed to become a self-sustained home within a home.  All it lacks to be complete is drywall and flooring.  2 bedrooms, a living room and kitchen are ready for finishing in the lower level, but it's currently used for storage and refuge from storms via the elevator.
Take a Video Tour
And now browse the photo gallery